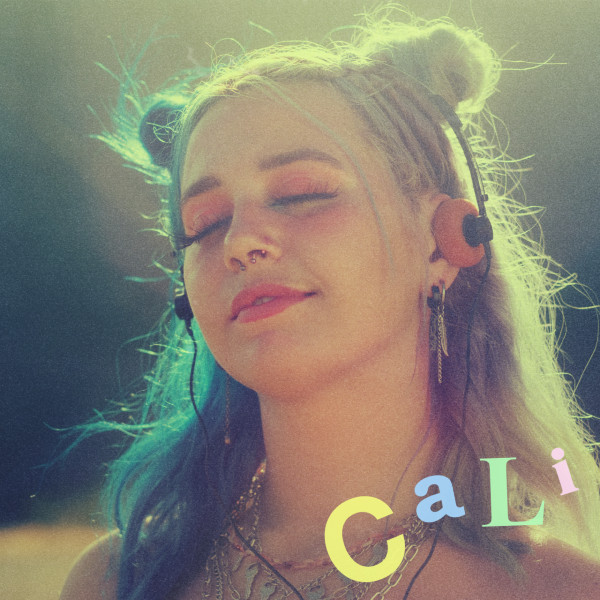 Alt-pop singer-songwriter Gwyn Love has just released her new electro-pop video / single, "cali", through 604 Records.
The video, directed by Jackie Radinsky, shows Gwyn enjoying the sunshine and vibes of Venice Beach, California. Riding in a vintage Mercedes convertible with a driver, she immersed herself in the cool Californian style, while wearing headphones and a stylish outfit.
The lyrics of "cali" express his feeling of switching to SoCal.
"Cali calls me / With the tall palm trees / The grass is always green / I always wanted to live by the beach / The sun is shining, the right vibe / Nothing matters except me. "
Speaking about the song, Gwyn shares, "It's really funny, I wrote this song without going to Cali, but after going there I feel like I described it perfectly and had a very realistic idea of ​​what it was going to be before I even went there. La + ch captured the california summer vibes that I was looking for with the production. Sure to make you smile because it makes me smile every time I hear it.
Hailing from a small town in Oklahoma, Gwyn's unique sound, a mix of electro-pop tinged with R&B touches, saw her become the first American signatory to 604 Records, followed by the release of her first EP, At the first blush, a collection of five stylish alt-pop song titles, including "good vibes" and "never need to see you again".
With her distinctive tones, unlike ordinary pop vocals that proliferate in contemporary music, Gwyn captivates listeners due to her inflection and sui generis flow.
CelebMix caught up with Gwyn Love to learn more about the inspiration behind "cali", her writing process and her writing process.
If you could date a musician or celebrity who would it be and why?
Probably Paul Klein from LANY because he has such a vibe and his music makes him sound like a boi in love and it's really cute.
What inspired your new single / music video, "cali? "
The song was inspired by my friends who told me I shouldn't be moving to Cali. I was like fine, here are all the reasons why I think I should definitely move to Cali.
How did you get started in music? What's the story there?
I just grew up doing musicals and stuff and started writing when I was young. It was always so exciting and fun for me to write songs.
Which musicians / singers influenced you the most?
Taylor Swift, Avril Lavigne, Marianas Trench, The Summer Set, Miley Cyrus, The Maine, Lauv, LANY and many punk / pop boy groups. This list could probably go on and on if I'm honest.
What's your songwriting process like?
Sometimes the lyrics come to mind, and I'll find a melody for them, sometimes a melody comes to me, sometimes I just sit at the piano and play a few chords and see what comes to me.
Did your sound evolve naturally, or did you push it in a deliberate direction?
I pushed him in a more dance-pop direction, for sure. I wanted to be strictly alt until I got into the rave scene, and that kind of shaped Gwyn Love's vision.
How do you keep your sound fresh?
I think my voice doesn't sound like most of the things you hear these days which sometimes I hate and feel very insecure but at the same time it feels like it makes me feel unique and keep my sound fresh.
Which artists do you think are killing him right now?
LANY sure kills him, The Valley, Lauv and the Band Camino kill him in my books too.
Do you have guilty pleasure in music and / or entertainment?
I really enjoy watching real crime and crime TV shows. I also like horror movies. For music, my guilty pleasure is listening to the pop / punk boy bands I used to listen to in high school.
What can your fans expect from you over the next six months?
I will be releasing a single in September and an album later this fall!