The NASCAR Cup Series awards are something most fans look forward to, and for good reason. It's a place where fans laugh, scream and cry at the same time. But today, we're focusing on the "laugh" element, as drivers like Kyle Busch, Dale Earnhardt Jr., Jeff Gordon and more poke fun at the host.
So buckle up your Delorean's seatbelts and set the time travel date for December 2014 as we visit the NASCAR Sprint Cup Series Awards.
ADVERTISING
The article continues below this ad
Jay Mohr was a recurring host of the awards ceremony. And he sure is the funny guy. A little about him, the Gary Unmarried star loves a good roast. But this time, everything turned against him when the drivers shot the comedian himself. And it looks like they didn't hold back!
Kyle Busch– "Hey Jay, congratulations on hosting the NASCAR Sprint Cup Series Awards for the 5th time. How does it feel to finally have a recurring role?"
Brad Keselowski– "I really want to thank Jay for coming. Because I'm not the most hated man in the room anymore. Thank you, Jay"
Dale Earnhardt Jr.. on the other hand, didn't even know who Jay Mohr is! He even confused him with Jay Leno. He said, "Hey Jay, forget what those other guys are saying. When I heard you were the host, I was so excited. I mean, going from tonight's show to this one is fantastic.
And then someone corrected Junior, letting him know it wasn't Jay Leno. He then said, "What? Not Leno? Who is Jay Mohr?
But wait, there's more. Carl Edwards came with the big guns – "I can understand you Jay, my car has a 99 on the side, as does the trash can in the store that has your DVDs in it."
DIVE DEEPER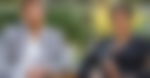 Does any of the NASCAR drivers have something nice to say about Jay Mohr?
Yeah no. None of them had anything nice to say. However, there are even more roasts for the actor!
Aric Almirola– "Jay is like a pit stop, I only want to put up with him for 12 seconds."
ADVERTISING
The article continues below this ad
Jeff Gordon– "Did you see Jay sneak into that Tux? I mean, Keselowski had more room in Texas.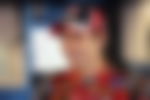 jimmy johnson– "I've won six championships. That's also the number of people who have seen Gary Unmarried. Gordon then asked the producers, "What's Single Gary?"
ADVERTISING
The article continues below this ad
Watch this story: Rick Hendrick Richard Petty and Dale Earnhardt Jr react to the tragic demise of Nascar Pioneer
It was quite hilarious. What do you think of Jay Mohr? Should he hold another NASCAR Award event?